We know very well that organisations cannot even dream about their existence without customers. Driving home prospects, making them customers, connecting with them and retaining them, offering them delights and converting them as loyal customers is no mean task. In a world of rapid changes, where new technologies and products, intervene to disrupt existing habits of customers, it is no wonder that the wants, needs and aptitudes of people for products and services keep on changing very quickly. Deriving a customer insight has turned out to be very important.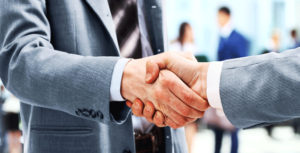 Here we enlist a few strategies to bring in loyal customers
Go beyond your customer to his family, friends and relatives, with your special offers, gifts and freebies and tell them about your products and company.
Help your customers not only with your products and services, but also try and help them out in other ways so that they begin to climb up your loyalty ladder.
Give them the wow effect, every now and then when they walk in for purchase, and for sure they will turn out loyal.
Identify the customers' needs and wants and prioritise them, then all you need to do is to arrange the products in the visibility of the customers in accordance with the priorities. You customers would feel that the shop is just theirs.
Give them education, show them the benefits, offer plenty of options and for sure they will like you and your products.
Recognize your customer, appreciate and reward your customer occasionally and make him feel so special and important. Let him turn loyal.
Always smile. Have the right attitude and aptitude so that people remember you for your smiles, your words, and your deeds. Sure, your customer will remember to get back to you.
Have little talks with your customers, ask about their family, work place and get their opinions and feedback. Remember, fulfil their demands and make them loyal.
Offer things at superior quality and let the value outreach the cost of the product. Sure, your customers will turn back for business.
Customize your products as far as you can so that your customer gets a feel that it is exclusively for him.
Try testing the waters for matching, that is to find out the interests of the customer and thereafter talking to him on his areas of interest with an intention to pull the customer closer to you.
Get the testimonials of big wigs who are your customers and definitely your reputation indices will go high in many a customer minds.
Being very creative in your advertisements, and your ability to convey your message through it right into the subconscious mind of the customer, means business for you.
Train yourself to listen to the customer. Your listening symbolises your understanding, care, patience, empathy, interest and dedication. Customers trust people with such character. The bridge of trust is more than enough for more sales.
Remember your customers on their birth days, anniversary days and so on and they will remember you.
Master the art of converting a complaint into an opportunity. Sometimes, an emotional outburst of a customer at the time of registering a complaint will get him to apologise to you once the complaint has been set right. This is the right opportunity to make him do more business.
The influence you will have on your customer is dependent on the time space in between your contact situations. If you meet up with your customer quite often, the more likely you are in a position to influence him.
Not only try and find your customers at your shop or place, but also find them at Facebook, Linked in and other social networking sites and stay connected to them. They will come to you for further business. Hence, build your own network, and the more you network, the more you will turn lucky.
Ask and thou shall receive. Ask for referrals from your delighted customers. Once, the referrals are converted, inform the customer who gave you the referrals. Appreciate him, for he will only not only get you more referrals but also turn out to be your loyal customer.
Evaluate the total customer experience. What gets measured gets improved. Do quality control for immediate complaints and ensure a quality process for reducing complaints in the future, retaining customers and for their conversion into loyal ones.