Customer insight is about going deep into a customer and understanding him on the basis of his needs, wants, beliefs and experiences which drive his buying behaviour. Deriving customer insight requires the quantitative and qualitative analysis of the data of the customers. Here, even though the quantitative analysis is a just a superficial analysis, a qualitative analysis dives deep to derive the customer insight.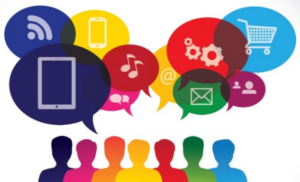 From where do we derive data for customer insight?
Customer complaints
Customer enquiries
Customer feedbacks
Competitive intelligence
Market research
Feedback from sales and service staff.
Social media
Call centre
Store/experience centres
Sales history
PR activities
Website visits and engagement
Surveys
The information or data collected is analysed to the best. The data analysis team with a big data system may consists of
Data scientists
Domain experts
The analysed information needs to be rightly interpreted, probably on the following parameters with respect to the customer
Needs and necessities
Desires and expectations
Habit of purchase
Key drivers for purchase
The interpretation may also be done with respect to the current customer centric activities such as
Profiling of customer
Usage of social media for promotions
Advertising in mass media and analysis
Targeting and Segmentation
The ROI on the promotions
Pricing aspects
Churning factors etc.
The right interpretation of the customer data helps organisations to respond to the customer and reposition themselves in accordance with the derived customer insight in order to
Provide a customised product to the core.
Provide them better value for money
Provide more channels for purchase, ensuring convenience.
Bring about creative and attracting promotions.
Give customers a better experience.
Surpass the expectations of customers.
To relate and build relationships with customers.
To build a force of ever increasing loyal customers.