Lean philosophy is all about adding value by removing waste at each stage of a process. The lean thinking concept stems from the goal of eliminating waste. Elimination of waste means elimination of inefficiencies and counterproductive actions in a system. Elimination of wastes improves the operations of the system or the process. Lean thinking is about having a method of sharing and communicating the work with all the employees of the organization by reducing time and waste and gradually eliminating it.  Hence, lean thinking is also about adding value to the process.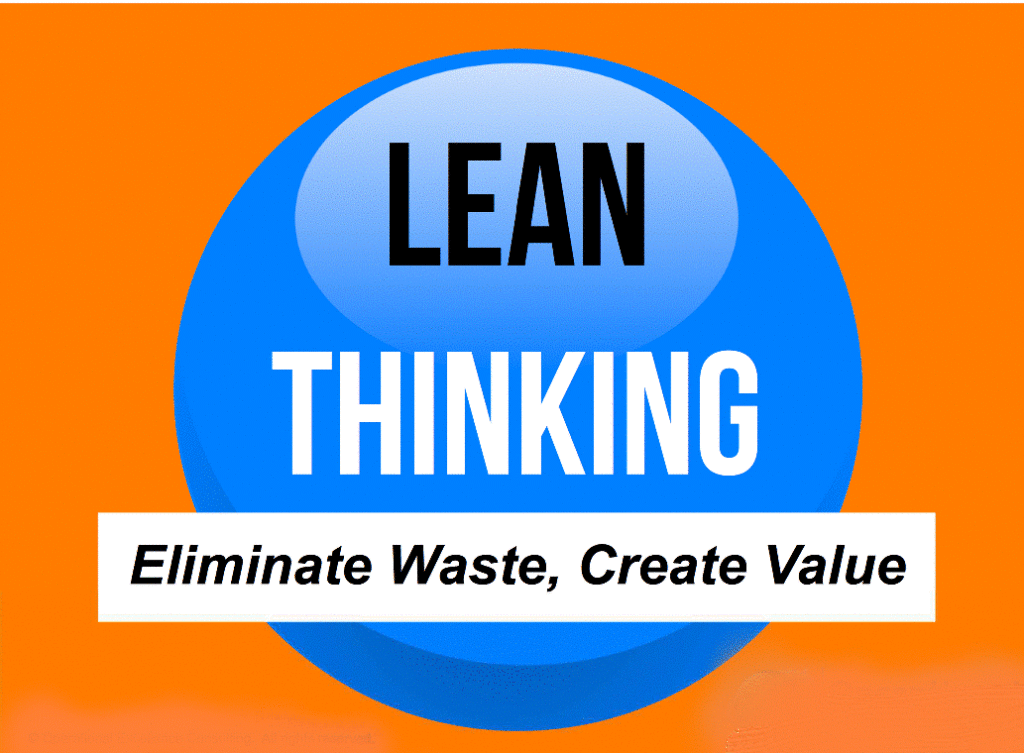 Lean thinking adds value to products and services, enhances efficiencies, improves effectiveness, betters their productivity, increases profitability and reduces lead time. Removing waste at each step to add value to the system is the main concept of lean thinking.
Some of the renowned organisations who have gone ahead and successfully implemented the lean thinking philosophy would include
Toyota
Ford
General Motors
United Technologies
Lantech Corporations etc.
Leaning thinking philosophy can be applied not only amongst manufacturing and non- manufacturing organisations, but also in our personal and professional life.
The Principles that guide lean thinking are five in number.
Value- Providing service to customers beyond their expectations.
Value stream- An action plan designed and formulated to carry out the entire process perfectly. ( ie by reducing/eliminating wastes)
Flow- Introducing methodologies for an uninterrupted flow of work.
Pull- Aligning the work in accordance with the needs of the customer.
Perfection- Continuously striving for perfection removing all waste. 
The concept of lean management is gaining momentum and hence no organisations can stay away from it in a VUCA world ruled by disruptions and innovations. So start thinking "LEAN".