Creating a high performing work culture goes beyond the call of employee engagement. To take on a turbulent world, not only do the employees need to be agile and adaptable, but also they should be equipped with the skill sets to challenge VUCA. The role of HR seems to be pivotal than ever before, starting from talent acquisition, creating continuous learning platforms, enhancing performance review standards and strategies, encouraging intrapreneurship and innovation, driving changes and thereby create a high performing work culture.
Here let us take a look at the role of the HR with a very fresh perspective and understand the focus areas.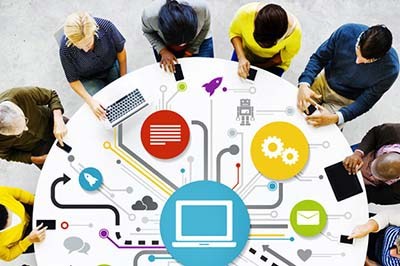 The organisations are getting flatter to be more flexible and adaptable. With this comes lean management. HR management need to optimize resources and come clear on roles and responsibilities of the employees. Enhancing productivity and reducing cost needs to linger stronger in HR minds. HR managers need to right size an organization.
Marginal contributors are definitely not the need of the hour. Getting the right talent on board is difficult, however the HR manages need to go though the vast and deep search to pool in the right and great talents for an organisation. A lot of skill checks are needed before the right talent is hired.
The learning ladder should be leaning against the right wall. This means that the talents of the organisation should be made to grow taller and better through the infusion of management and skill development programs which are very much in alignment with the development and needs of the organization.
Working away from work place
With ubiquitous connectivity available, employees at times can be given the choice to schedule their work time and place of work ( ie office, home, co- working pace, or a tour location) without affecting their productivity and deadlines.
Change is what takes organisations forward. The HR should not only be able to create a growth mindset but also a change mindset among the employees through various training programmes.
Performance review system
Organisations need to be work centred and performance centred. With clarity on goals and objectives, the HR can settle for introducing performance evaluation systems which are highly transparent.
Encouraging entrepreneurship and innovation.
It means encouraging employees to come up with self directed actions, seeking new opportunities for growth and improvements, take risks and find solutions to various problems.
Creating a succession plan
Develop the mangers of today to leaders of tomorrow. Succession planning should be one of the keys in the hands of the HR. They should be able to identify potential successors through performance evaluation processes and strategies should be made to develop the potential successors.