Poorly designed systems with cumbersome process will surely derail organizations in the future run. With organizations looking forward for greater profits, the focus is prime and centric towards creating wowed customers, ensuring lean principles in the organization, bringing about operational efficiency and surpassing the business goals. The gateway towards success will be thrown open before organizations who take the right step to implement quality management systems.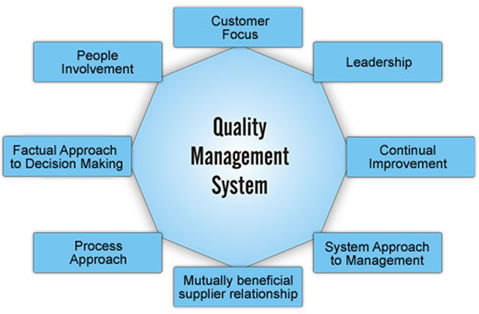 The QMS implementation ensures:
Reduction in customer complaints
Reduction in defects or process errors
Achievement of business objectives
Ensuring responsibility and accountability
Respecting standards and confirming to it.
Continual improvements
QMS Compliance can be achieved through:
Management Overview – Planning
Gap Assessment
Documentation
Implementation and Training
Internal Assessment and Management Review
Continual Improvement
Consultancy services are provided for developing and implementing management system standards based on International standards such as
ISO 9001
ISO 45001
ISO 14001
ISO 27001
ISO 22000
FSSC 22000
BRC Food & packaging
IFS Food
HACCP
MSC & ASC
Ethical standards
Risk Management consultancy services also provided in the areas of Quality management, Environmental management, Health & Safety management, Food Safety management, and Business Continuity.