"The Training to Builds High Performing Powerful Teams by Integrating Talents Separated by Time and Distance through Technology, Processes, Practice and Protocols."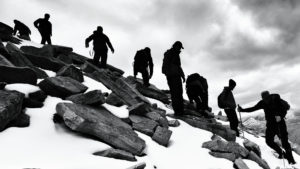 Virtual team building not only focus for the normal issues of a localized team, but also it give more attention to the additional challenges of distance and culture difference. Virtual Team Building and Management will give you participants the knowledge to work with these challenges and succeed in a growing global workforce.
Master the art of building Virtual teams By,
Establishing an understanding Purpose

Clarifying tasks, roles, responsibilities and goals

Leveraging the best communication technologies

Instituting communication Practices and protocol

Tracking Commitment

Building Rapport and Relationship
Does your virtual team face these challenges?
Misunderstanding from poor communication

Lack of clarity and direction

Issues related to timing for communication

Management of technical issues

Differences in work ethic and cultural differences

Difficulty with respect to delegation of work
Our training programme offers all the strategies to wipe out the challenges faced by your virtual team.
Save