Building positivity like a proton and living with positivity gets you the extra mile of enthusiasm and energy to perform really well at your endeavors and have great accomplishments. It is said that it is your stream of thoughts, that creates the flow of emotions which in turn makes your either happy or pull you to the state of discomfort or sluggishness. Well, the above statement gives ample stress on the fact that it is one's thoughts that determine one's wellbeing. Hence, the attempt over here is to try and enlist those tips which ultimately will bring you positive thoughts and make you a real proton in life.
Have your spiritual minutes. Have time for prayers and pray with your family. Express gratitude to god and be thankful for his blessing. Scoop out time to read holy/spiritual books, which shall help you, bring in great values and a clear conscience.
Have an energy calendar which stops you for your walks, jogs, exercises and sports. Sweat a lot to release the toxins and get purged. Carve out time to fill your mind with vigor by practicing yoga or meditation. Have the right amount of quality sleep. Drink and eat healthy.
Connect with people with a smile, to make yourselves as well as others better.
Find the power of positivity and frame and reframe your way of using words in the conversation. Avoid words like problem, frustration, dull, boring etc. in your communication in a conscious manner and feel the improvement in two months' time.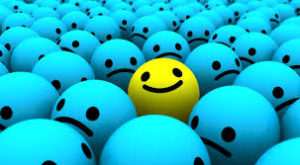 Life offers you choices, read books which gets you great information and superb feeling, watch movies makes you an optimist.
Care for others. Listen to others, understand them and have empathy for them. Help them out with solutions and make them happy. This is how you can make happiness move towards you.
Get immersed in your passion time and do the things which you really love doing, singing, theatre, poetry, the game of tennis or whatever which gets you to the state of flow. You will be highly charged with tremendous positivity.
Get around with positive brands (people), those that speak and walk their talk. Network with the optimists. Build relationship with motivators. Find an exceptionally good coach apart from having a few smart mentors.
Create your emotional space and time. Your emotional space could probably include your father and mother, your spouse and children. Extend your time for them and fill it with the sharing of love, affection, support and togetherness. The emotional support from your dear and near ones fetches you positivity.
Get into the habit of getting back to your golden past and recreating those most successful moments in your mind. The feel that you get out of that visualization is really wonderful. Make yourself positive through your memorable past.
Have your goals in life. Prioritize your activities to meet those goals. Plan your life, plan your day and walk according to the plan. You have a purposeful day and life. A life with orientation is positive.
Get good at work, as work is worship. The fruits of positivity fall on those who work really hard.