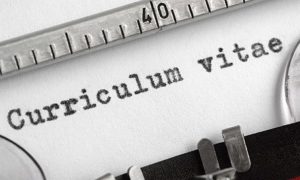 The first step towards selling yourself in the job market is the preparation of your CV. The preparation of CV itself involves a branding activity where in through the CV you are projecting yourself, your skill sets, core competencies, experience and expertise, and making the world know about your potential. The CV that you script decides your call for an interview.
Here are certain important aspects which may be duly considered with regard to preparation of CV.
1. Establish a state of high self-esteem before you sit down to script your CV.
2. Always have a feeling that you are a great brand.
3. Remember, CV is more like an advertisement about you.
4. The objective of a CV is to receive a call letter for an interview.
5. Your CV should arrest the attention of the HR.
6. Your CV should be able to generate an interest.
7. Your CV should have the story to create a desire for you.
8. Above all your CV should have the uniqueness, which calls for an action from the HR. (ie the interview call.)
9. Remember, an average HR person spends less than 30 seconds having an initial glimpse of the CV. If you have the convincing or persuading contents at the very beginning of the CV, the HR may continue reading the CV, else you stand to lose the call for an interview.
10. Do not make any false claims in your CV.
11. Always avoid negative information as part of the CV.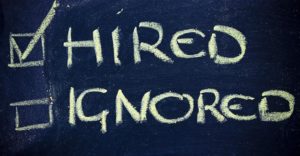 12. Make the CV easy to read with proper formatting, headings, bullets, short sentences etc.
13. Double check to ensure that there are no spelling and grammatical errors.
14. Focus on your strengths and skills
15. Enlist your core competencies.
16. Write down your achievements in order of their priority.
17. Specify and elaborate on your achievements like awards won, targets met, goals achieved.
18. Quantify all your achievements.
19. Also give your future employer information as to what they can expect you to achieve.
20. Identify your USP and make it your headline of the CV or figure it prominently.
21. Do not come up with a long CV.
22. Your CV should be a great impactful presentation about yourself.
23. Generally an employer will look forward for your communication skills, interpersonal skills, team working abilities and creativity aspects for hiring, apart from your core skills. Hence, do not forget to include your capabilities or achievements in the above areas while scripting your CV.
24. The CV should be assertive in nature and should also give satisfactory evidence on your claims and achievements.
25. Your CV is going to be the organization's first impression about you and also remember that you do not get a second chance to create a first impression.