One of the ways to learn, even though bitter, is by learning through your failures. Anything in life, inclusive of sales has got scope for continual improvement, if we are willing to learn from the mistakes. Here, we make an attempt to compile a few aspects which goes wrong in sales, with respect to a sales person. The ability of the sales person to overcome these challenges and master sales makes him great sales professional.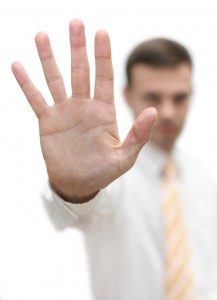 Many sales persons do not take time to research the market and identify their prospects. Without attempting the research, they try for sales, only to result in whole lot of rejections.
We find sales persons approach the prospect, without doing much homework or planning. By not planning, they are virtually planning to fail.
Many sales people have a wrong notion that they have to be at their very best in closing. The art of cold calling is more important than the art of closing, because only, if the prospect opens his ears and mind for you, will you be able to eventually reach out to the closing stage.
Many sales people get fed up with sales, because of the innumerable rejections during the course of cold calls. This is because call reluctance would have set in. Sales professional should not have fear of failure and fear of criticism.
Many sales people are masters about their products, but still they fail to sell, because sale is not product to people, but people to people. The product sale takes place only if you have been able to gain the trust of the other people. People buy from you, because they trust you.
Most sales people feel that they should have more of presentation and persuasion skills. However, more than that, sales person should have empathetic listening skills and caring and understanding skills, to come up with presentations to resolve the prospects problems.
Many sales people are pushy and sell it off, leaving a buyer's remorse. This will not fetch them referrals or repeated business. What sales people have got to do is to understand the prospect's need and make the customer fully aware about his need or problem and give them the apt product or services or solutions.
Remembering the customer only for sales and forgetting him later are mistakes committed by many. These sales persons are only number and target oriented with short term strategies. Building long term relationships is highly essential for the success in sales profession.
Many sales people have problems dealing with objections. It is because, they are not knowledgeable about their product or service, competitor, industry etc and has not made an attempt to study and analyze the objections made by earlier customers and also has not worked out on strategies to overcome these objections. Your attempt for sales ends if you are not able to overcome the objections of the prospects.
Some sales people have a delicacy in asking for the order or closing. Closing is the last winning lap for you, for if you lose out there, the prospect will be your competitor's customer. Be assertive and close the sales, if you have won the trust of the customer and the customer has no further objections.v