"A Training to Uncover Leadership Traits, to Live and Lead by the Philosophy of Leadership and to Take Organisations and its People Towards Accomplishment"
Do you know that all leaders are followers? Yes, they very strongly follow their visio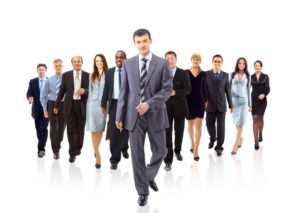 n. Are leaders meant for creating followers? No, they are meant for creating leaders.  Know the hallmarks of leadership and instil them to decide the destiny of your organisation. The leader within to the leader outside is a journey from character to charisma through courage, consideration, initiations, innovations, perseverance, patience, respect, responsiveness, service, solutions, tenacity, teamwork……
Gain the traits of leadership by,
Moving forward with Purpose and Focus.

Opening a world of leading to serve.

Teaching, Coaching, Rewarding and Recognizing

Changing and Adopting to a world of disruption

Walking towards wisdom with a plan of action.

Thinking, Innovating and Creating- the art of reinventing continuously.
The reasons for crafting leadership in an organisation
Create a compelling vision for employees

To walk the talk about excellence

To build strategies befitting situations

To take decisions that transforms

To inspire, support and coach employees for accomplishments

To lead the execution parade in the organisation.
Our training programme helps in crafting leadership for organisational excellence.