"A Training to manage your work and life by managing yourself to time"
Time management is life management. In fact we cannot manage time; we can only manage ourselves to time. Time is the most precious resource available to us free of cost. Time is also the only resource which is equitably distributed, but inequitably utilised. Time cannot be stopped nor stored, it flows continuously. The results in our life are dependent on the ways in which we utilise the time. The great results of our life spring from the investment of time for deriving them. These great results can be referred to as the Return on Moments (ROM).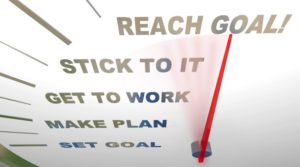 The common usages we come across with respect to time is time pass, time spent, time used, time wasted, good time, bad time etc. However, what we need to do is "invest time" in our efforts to achieve our goals, targets, objectives and priorities. In simple terms, time management begins by identifying our goals, targets and priorities in work and life and investing a very high proportion of time in achieving the same.
Time management deals with the tools and techniques for investing time on those aspects which fetches us great returns in work and life. Time management is one of the key parameters which ensure our success in life and work. Employees can enhance effectiveness and productivity by scrupulously deploying these time management strategies.
Invest your time with us for
Preparing, analyzing and changing activity logs based on time tracking.

Identifying your goals and priorities in work and life.

Identifying your time wasters in work and life.

Preparation of Do not do list.

Installing new worthy habits.

For learning the art of delegation and automation for effectiveness.

Scheduling your priorities.

For preparing your time management matrix.

For taking away your time management implementation tool.

For better returns in work and life.
Are people who manage time effectively excellent managers?
 Are you clear about your goals and priorities?

Is there congruence between your goals and actions?

Do you believe in planning and implementing those plans?

 Have you ever tracked your time and identified the time killers.

 Do you often procrastinate?

Do you have To do lists and Do not do list in life and work?

 Are you an expert in execution through delegation?

 Do you find it very difficult to say "No" to people?
Our training programme on time management equips you with all the tools, techniques and strategies to manage your time, work and life.
Save
Save